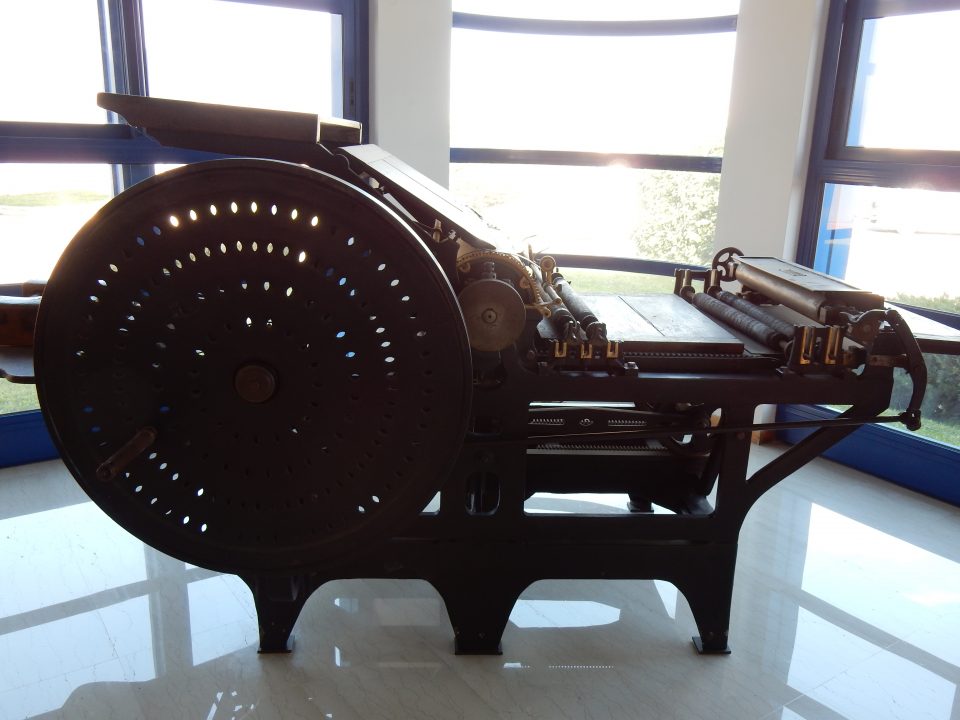 Printing press of the beginnings of 900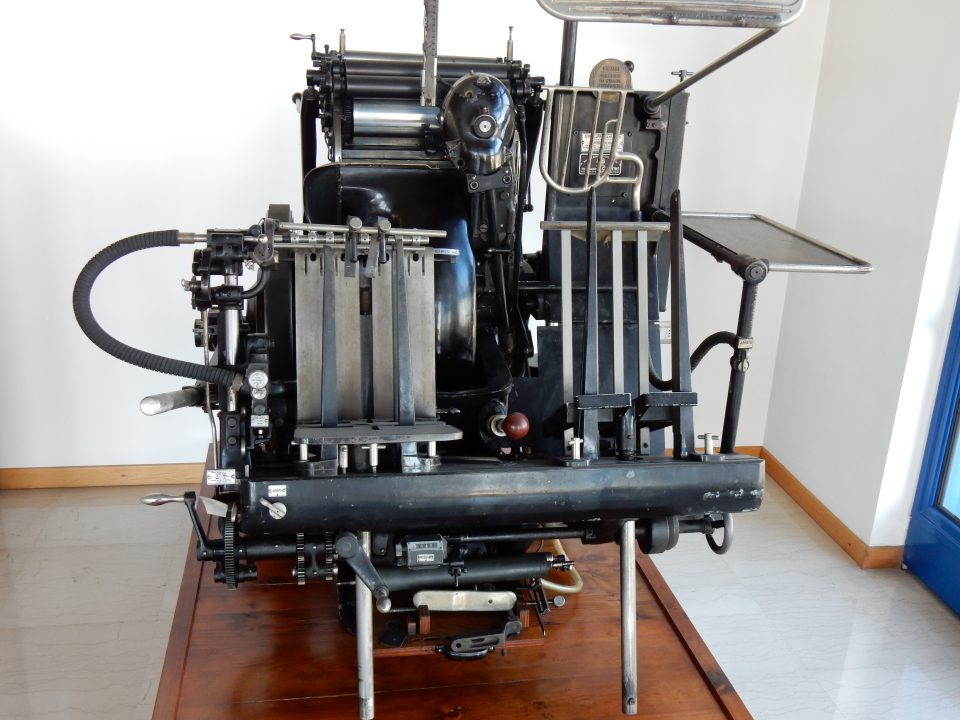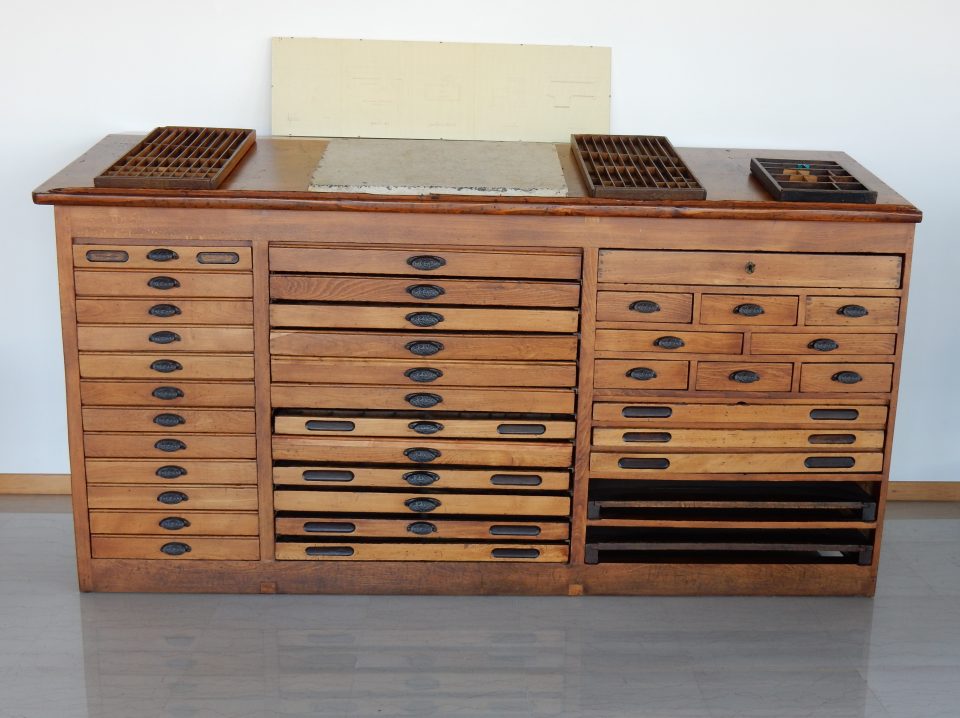 Table / chest of drawers for the composition
A. DEROBERTIS & FIGLI was born in 1899 as a typography specialized in the printing of booklets and books that since 1901 are kept in the company archives.
At the beginning of the 1950s, driven by the demands of local customers, he felt the need to insert boxes and boxes into his own production cycle, alongside the printing business and the paper machine business.
In 1965, the transformation from an individual company into a Share Company took place.
In 1972, the publishing and typographic activity was abandoned, believing that the specialization in a single and well-defined field of industry was indispensable.