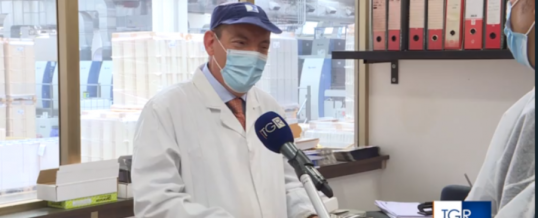 The De Robertis company from Putignano interviewed by RAI for a report on TGR Puglia aired on 11 November 2020.
The beautiful challenge of packaging, this is the incipit dictated by the service on the beautiful Apulian reality, in particular Putignanese, born in 1899 and expanded over the years in the production of lithographed boxes and cases in cardboard and microwave.
All that remains is to watch the video that RAI has created for us and which showcases the goodness of the ...
Read More →
Share